Photo Shoot
Don't look too closely, but take a few steps back and I think she looks pretty nice.  I love the older style 185 tail and the tail dragger configuration.  The relatively large wheels help me imaging this is a bush plane intended to get in an out of rough strips.
It is still winter here in MN and our ground is still covered in a foot of snow at least.  I'm hoping the snow melts quickly so I can get out and maiden this airplane soon!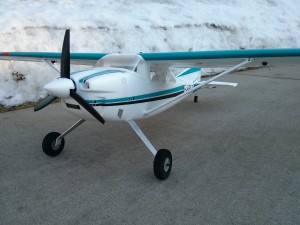 Yup, she looks pretty sweet I'd say!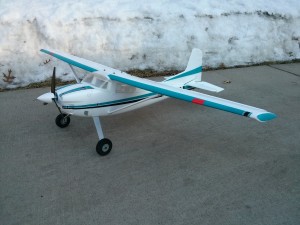 2014-03-13 13:14:51 -0500 - Written by curt